Have you ever attended an event or a meeting where it was clear that the organizer had not adequately prepared for it? This article will explore the practical aspects of how organization leads to successful strategic outcomes for stakeholders. Benjamin Franklin, one of the founding fathers of America, once said, "For every minute spent in organizing, an hour is earned." Similarly, AA Milne, the author of Winnie-the-Pooh, likened organization to setting things in order before undertaking a task so that everything is not all mixed up. An anonymous quote also emphasizes the importance of hard work in achieving success. These universally recognized truths underscore the significance of the role of organization.
In my model of convening leadership within collaborative endeavors, the convenor assumes a pivotal position, serving as the project's organizer and administrator. This article primarily focuses on the convenor's role as the organizer. At the forefront of the organizational role lies orchestrating and harmonizing resources, activities, and individuals to attain defined objectives efficiently. The convenor assigns tasks and responsibilities to individuals or teams, setting up protocols and frameworks to streamline operations and devising strategies to enhance overall performance. Furthermore, the organizer is responsible for meticulously planning, coordinating, and executing the essential tasks required to meet strategic objectives. These responsibilities may encompass activities such as establishing an agenda, arranging participant schedules, preparing necessary materials, and guaranteeing the availability of all required resources.
Furthermore, in the context of organizing a stakeholder meeting, organization extends to managing relationships with various stakeholders, such as customers, employees, investors, suppliers, and regulators. Identifying stakeholder needs and concerns, developing communication strategies, and implementing policies and procedures to address stakeholder issues may be necessary.
As the convenor, the organizer plans and coordinates activities or events, with the responsibility of determining the undertaking's purpose, scope, and goals and identifying the necessary resources and logistics for successful execution. Organizers collaborate closely with stakeholders to ensure that their needs and expectations are met, and they may also oversee the budget, schedule, and other details associated with the activity or event. Successful organizers possess strong organizational and communication abilities and the capacity to adapt to changing circumstances and manage multiple priorities simultaneously.
My research on convening leadership showed that when embraced by the convenor, an adaptive leadership style can be highly effective in achieving successful outcomes in stakeholder collaborations. Adaptive leadership is a leadership approach that emphasizes the ability to adapt to changing circumstances and challenges based on the idea that leaders need to adapt to new situations, learn quickly, and lead effectively in the face of ambiguity and uncertainty.
Aaptive leadership involves diagnosing and analyzing complex problems, communicating effectively, building relationships with diverse stakeholders, being willing to take risks and experiment, and learning and growing from failures and setbacks. Adaptive leaders are skilled at facilitating change and leading teams through transformational processes. They recognize that change is not a one-time event but an ongoing process, and they work to build a culture of adaptability and innovation within their collaboration. Adaptive leadership is about leading effectively in a rapidly changing world and adapting to new situations and challenges.
As discussed in previous articles, collaboration is crucial for achieving strategic objectives but can also present group challenges. Effective communication is essential, but stakeholders may have different communication styles, and misunderstandings can occur. Power struggles can arise between stakeholders with other interests and priorities, leading to conflicts and obstacles. Disagreements over resource allocation can also occur, causing delays and inefficiencies. Establishing and maintaining trust among stakeholders can be difficult, mainly if they come from different backgrounds. Resistance to change is another significant obstacle, as stakeholders may hesitate to abandon familiar ways of doing things. Addressing these challenges requires strong leadership, effective communication, and a commitment to the shared goal of achieving the strategic objective. Successful collaboration can create significant value for all stakeholders involved.
While the specific tasks that an organizer may perform can vary depending on the nature of stakeholder collaboration, typical duties that an organizer may be responsible for when convening stakeholders include:
Defining the purpose, goals, and objectives of the activity or event;
Identifying and coordinating stakeholders, including participants, vendors, and sponsors;
Developing a project plan that outlines timelines, milestones, and resource requirements;
Securing necessary resources, such as funding, materials, and equipment;
Coordinating logistics, such as venue selection, transportation, and accommodations;
Managing budgets and finances, including tracking expenses and processing payments;
Establishing communication channels and keeping stakeholders informed of progress and updates;
Managing risks and resolving issues that arise during the planning and execution of the activity or event; and
Evaluating the success of the activity or event and identifying areas for improvement for future events.
In convening leadership, it is crucial to recognize that the convenor is not working in isolation but serves as a vital link between the stakeholders, the strategic outcomes, and the wicked problem. Collaboration is essential when it comes to addressing complex social and global problems. As the organizer of a collaborative effort, the convenor's role is pivotal for success because community matters.
In Community,
Dr. Pat
Patricia A. Clary is a consultant who champions the advancement of strategic community impact agendas to address intricate societal challenges through collaborative efforts, convening leadership, and effective governance.
You can contact her through the following channels:
– LinkedIn: https://www.linkedin.com/in/pat-clary/
– Facebook: PatriciaAClaryPhD
© 2023 All rights reserved.
Share This Story, Choose Your Platform!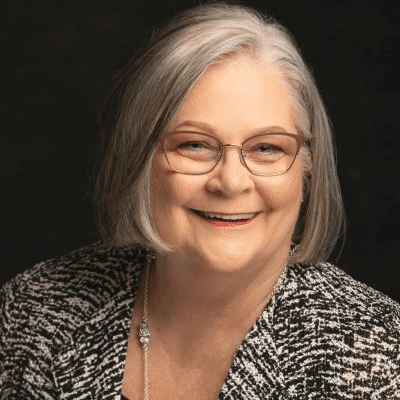 Patricia A. Clary, Ph.D.
Columnist Community Matters / Collaboration / Convening Leadership / Governance / Systems-Thinking