According to Mitchell et al. (1997), a stakeholder is any individual or group who can affect or is affected by achieving an organization's objectives. Stakeholders influence the nonprofit organization's ability to fulfill its mission; they are also people and partner organizations who experience the consequences of the choices and actions of the nonprofit organization. Let's look at three common categories of stakeholders within the nonprofit sector.
The first category is the person or group interested in or concerned about a nonprofit organization's activities, goals, and outcomes. These people or groups include but are not limited to its board members, staff, volunteers, donors, clients or beneficiaries, and community partners. Nonprofit stakeholders are invested in the organization's success because of their relationship with it, and they will bring different perspectives, needs, and expectations based on their roles and experiences.
The second category is the entities or organizations that are affected by or can affect the operations and impact of a nonprofit organization, such as government agencies, regulatory bodies, funders, grantmakers, and advocacy groups. Nonprofit stakeholders may have legal or financial power over the organization, or they may be able to influence its policies, practices, and reputation through their actions or support.
The third category is a supporter or advocate for the mission and values of a nonprofit organization, who may not have a formal relationship or role within the organization, but who shares its vision and wants to help advance its goals. Nonprofit stakeholders can include individual donors, community members, partners, and allies who contribute resources, time, or expertise to the organization's work and can help raise awareness and build support for its cause.
Whether a person or group, entity or organization, supporter or advocate, stakeholders are a crucial component of nonprofit organizations, and their contributions can significantly impact an organization's success. So how do we identify who should be involved in our collaborative efforts? Of course, it depends on the scope of your initiative. Let's consider an initiative around childhood literacy. Such an initiative involves multiple stakeholders who can significantly impact children's reading and writing abilities. Here are some of the critical stakeholders to consider for involvement:
Business leaders: Businesses can promote childhood literacy by supporting literacy initiatives through funding, volunteering, and other forms of support. They can also provide access to books and educational materials through corporate social responsibility programs.
Children and youth: Ensuring the participation and feedback of children and youth in the planning and evaluation of the initiative will make it more relevant and effective.
Community organizations and leaders: Community organizations, such as libraries, community centers, and youth organizations, can provide additional resources and support to children and families. They can offer literacy programs, access to books, and other educational opportunities. Additionally, community leaders and local organizations can help create awareness, build partnerships, and mobilize resources within the community.
Educators: Educators and other education professionals are essential to childhood literacy initiatives. They can provide children with foundational literacy skills and provide educational programs and services that contribute to a child's well-being and success. Additionally, their participation and feedback is critical for the initiative's success.
Government officials: Local and national government officials can help fund and support childhood literacy initiatives. They can also help shape education policy and ensure that literacy is a priority in schools and communities. Furthermore, they can help align the initiative with existing education policies and programs.
Media and communication channels: Utilizing media and communication channels can help spread awareness about the initiative, attract donors, and engage the wider public.
Nonprofit organizations and NGOs: Nonprofit organizations focusing on literacy and education can provide additional resources and support to children, families, and educators. They can offer programs and services that supplement and enhance what is already provided in schools and at home. Moreover, collaborating with established nonprofits and NGOs can provide expertise, experience, and additional resources to enhance the impact of the initiative.
Parents and families: Parents and family members play a crucial role in supporting children's literacy development. They can provide a supportive learning environment by reading to their children, providing access to books and educational materials, and creating a home environment that supports literacy development.
Philanthropic foundations: Seeking support from philanthropic foundations can provide the necessary funding to sustain the initiative in the long run.
Researchers: Researchers can help to inform childhood literacy initiatives by providing evidence-based practices and strategies that support children's literacy development.
Volunteers: Volunteers can read to children, offer to tutor, mentor children, offer support and guidance on improving their literacy skills, provide access to books, organize literacy activities, fundraise, and advocate for literacy.
In summary, an initiative around childhood literacy should involve various stakeholders, including parents and families, educators, nonprofit organizations, government officials, community organizations, business leaders, researchers, and volunteers. By working together, these stakeholders can help to create a strong foundation for children's literacy development and future success.
Childhood literacy may not be the most pressing issue in your community. However, once the issue is identified, the next step to collaboration is to create a list of possible stakeholders to invite to an initial collaborative meeting because community matters.
In Community,
Dr. Pat
Dr. Patricia A. Clary is a syndicated columnist who consults with nonprofit and business sector partnerships that promote strategic community impact agendas to solve complex societal issues through governance, collaboration, and convening leadership. Connect with Dr. Clary patriciaclary.com, LinkedIn https://www.linkedin.com/in/pat-clary/, Facebook PatriciaAClaryPhD, or at [email protected]. ©2023 All Rights Reserved.
Share This Story, Choose Your Platform!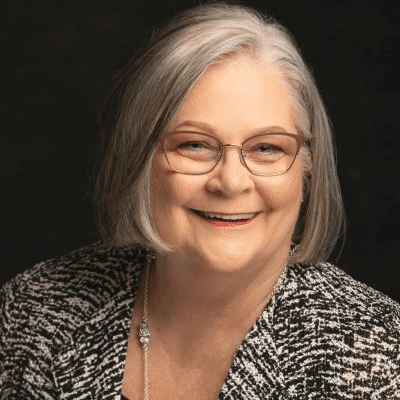 Patricia A. Clary, Ph.D.
Columnist Community Matters / Collaboration / Convening Leadership / Governance / Systems-Thinking